New York taxi drivers and Uber Technologies haven't always seen eye to eye. Fierce competition between the two entities inhibited any kind of partnership for over a decade. However, it seems that new times are ahead for cab drivers and the ride-sharing app. 
Uber has recently reached an agreement allowing them to list all New York City taxis on its app. The partnership is meant to be mutually beneficial, easing the company's driver shortage and securing more business for NYC cab drivers. 
It's not the first time the company has struck a deal with taxi operators. They have existing partnerships overseas in locations such as Hong Kong, Turkey, and Germany—but it's the first time Uber is striking a deal with cab drivers in New York, one of Uber's most lucrative markets. 
"It's bigger and bolder than anything we've done," says Andrew Macdonald, Global Mobility Chief at Uber. The new offering is expected to launch towards the end of the spring. 
How will it work?
The New York City Taxi and Limousine Commission is set to integrate their software with Uber's. Both licensed technology partners, Creative Mobile Technologies and Curb Mobility, are used by roughly 14,000 taxis in the city. Both companies enable credit-card payments and run the screens that display news, weather, and ads to riders. 
According to Uber, not much will change in regards to price. Passengers are expected to pay about the same fare for taxi rides as for UberX. The Taxi & Limousine Commission sets a minimum time and distance rate for Uber drivers which must be met. Uber claims its drivers typically earn above that rate and provide higher earning potential for drivers. 
The yellow cab metered rate is based on a certain calculus, which often results in taxi drivers making less, depending on the length of the trip. With this new alliance in place, taxi drivers will be able to see expected earnings before a trip and decline if they choose. Uber drivers in New York don't have the same option. 
Why the change of heart?
After years of attempting to disrupt the U.S. taxi industry, Uber is now placing its bets on their former competitor. By 2025 the ride-sharing app wants to list every taxi in the world on its platform. "It's certainly ambitious," said Mr. Macdonald, but "I certainly think it's possible." 
Deputy Mayor of New York City, Meera Joshi, said the partnership is intended to create greater economic opportunities for taxi drivers without adding more cars to the road. It's meant to be economically and environmentally sound.
Having previously served as commissioner for the TLC, Ms. Joshi understands the ins and outs of the industry, as well as Uber's long-term effect on traditional taxis. "Uber modernized the taxi industry, lowered the barriers to entry and made riders accustomed to service at the touch of a button. But it didn't kill taxis or alter the fundamental nature of the service," she said. 
The pandemic hit the taxi industry hard, at a time when traditional taxis had already been struggling to compete with Uber and other ride-sharing apps. The deal is expected to be well-received among cab drivers who are looking to make up for pandemic-induced losses. 
What's on the horizon?
As gas prices continue to soar, New York taxi drivers are eager to maximize their earnings. Trips outside of Manhattan often result in cab drivers coming back empty. By utilizing Uber's platform to find riders, drivers have the chance of securing passengers on their way back into the city.
However, cab drivers aren't the only ones needing support. Uber is currently experiencing a shortage of drivers which has been exacerbated during the health crisis. As former Uber drivers have started to switch over to similar gigs such as food and grocery delivery, Uber was left with less drivers, pushing ride prices to a record high in 2021. 
Uber has the demand and the taxi industry has the supply. In a way, the partnership was bound to happen, as both entities started needing each other to survive in the current climate.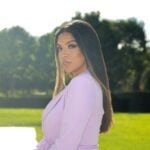 Vivian Tejada is a freelance real estate writer from Providence, RI. She writes SEO blogs for real estate, travel and hospitality companies. She's passionate about the future of work and helping Latin American freelancers achieve time, location, and financial freedom. When she's not writing you can find her at the gym, a family cookout, or at brunch with her girls. Follow her on Linkedin to learn more.