According to a report from Miller Samuel and Douglas Elliman, the Manhattan residential real estate sector had a record-setting start to the new year. The Big Apple's wealthiest borough set a record first quarter for apartment sales, by volume and value of sales.  
There were 3,585 sales in the borough, a 45.9% annual increase. According to the Miller Samual and Douglas Elliman report, the number of sales was the highest quarterly number on record. Manhattan's 3,585 quarterly residential real estate sales totaled a record $7.3 billion.
Manhattan's real estate market continues to be among the most expensive in the country, as the average sales price of an apartment in the borough increased by 19% compared to Q1 of 2021, climbing to a record $2,042,113. RealtyHop's  Affordability Index puts New York as the second least affordable real estate market in the U.S. 
Rising interest rates and high prices keep the vast majority of New Yorkers out of the Manhattan residential real estate market. However, there are enough wealthy buyers in the city to keep demand high and put serious upward pressure on prices. The study found that demand was still very high, as listing inventory declined 4.4%. 
Manhattan's residential real estate market took a major hit during the Covid Pandemic, but each of the last three quarters set sales records, signaling a resurgence in the borough's housing market. 
According to Miller Samuel CEO Jonathan Miller, the rise in home prices is mostly due to vastly lower Covid case rates, and a subsequent easing of restrictions and opening of businesses and venues. During the pandemic, many wealthy remote workers moved to the outer boroughs, the suburbs, or out of the region entirely, but there's evidence that some workers are moving back to Manhattan. 
"You have a lot of people who are working remote, but want to be in Manhattan," he said. "They're attracted to the cultural offerings, the restaurants, Broadway. Remote work doesn't just mean the suburbs. There could be as many people working remotely on the Upper East Side of Manhattan as there are in Westchester."
The average sales price in Manhattan was just north of $2 Million, although the median sales price was significantly lower at $1,190,000. Still, with median sales easily topping $1 million, the Manhattan residential market primarily attracts wealthy buyers. In fact, the biggest price gains over the last four quarters were larger, more expensive units. Sales prices for luxury apartments with four or more bedrooms jumped 31% over last year and 15.7%, to a whopping median sales value of $6.5 million. 
High-interest rates have minimal impact on Manhattan's wealthy buyers, other than fueling a resurgence in all-cash real estate transactions. After all-cash real estate purchases dipped down to 39% during the pandemic, more than 47% of home purchases in the first quarter were all-cash. 
Buyers are willing to pay a hefty price for the right to live on prime Manhattan real estate, despite a shift to working from home or working with a hybrid home/office model. Stanford economics professor Nicholas Bloom, speaking at a conference at the Federal Reserve Bank of New York, said that the average office-working New Yorker plans to cut their office time by 49%. Kastle Systems also reported that office occupancy sits at only 36% in New York.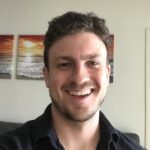 Tyler graduated from Virginia Commonwealth University in 2017 with a Bachelor's degree in Urban and Regional Studies. Currently based in Los Angeles, he works as a freelance content writer and copywriter for companies in real estate, property management, and similar industries. Tyler's main professional passion is writing about critical issues affecting big and small cities alike, including housing affordability, homelessness, inequality, and transportation. When he isn't working, he usually plans his next road trip or explores new neighborhoods and hiking trails.