One of the most notable changes spurred by the Covid-19 pandemic was the so-called "work from home revolution." According to a study conducted by Pew Research Center, 71% of respondents are now doing their job from home all or most of the time.
Prior to the pandemic, only 20 percent of all workers worked from home, illustrating a major structural shift in a very short amount of time.
Of course, the broader movement towards working from home was already well underway. New technology, plus the growth of the digital and information economies, justify working from home — independent of any pandemic.
Following orders from Governor Andrew Cuomo and Mayor Bill de Blasio, New York City — whose economic output is more than $1 trillion per year — is finally beginning to open back up. Many people who were previously working from home are returning to their usual office jobs.
However, it is clear that things will likely never fully go back to "normal." What we are witnessing is a so-called "new normal." For better or for worse, it is clear that these broad changes will directly affect the broader New York real estate market.
Below are some of the lasting changes we are likely to see:
Fewer Office Workers
In a report called "The Dynamic Population of Manhattan," researchers at NYU describe just how quickly the Manhattan population can change. While the island — which is only 23 square miles in area — has a resident population of about 1.6 million people, its daytime working population could inflate to about 4 million people.
While some workers have returned to work, many have made the working from home lifestyle permanent. Others are adopting a hybrid lifestyle: some time in their office and some time at home. Manhattan's shrinking daytime working population — from 4 million to, say, just 3.5 million — would affect virtually every aspect of the city's real estate market.
Having fewer workers not only means less demand for office space but also fewer restaurant patrons and retail customers. Typically, this would put downward pressure on real estate values. However, for a variety of factors (rent controls, zoning laws, the desire for an NYC headquarters, etc.), the relationship between demand and price will be difficult to monitor.
Changes in Zoning
The population of Manhattan is actually much less than it has been in years past. It's currently down about 700,000 people from its peak of 2.3 million (1910 census).
Still, there's a national housing shortage and homeless crisis. So there is a strong possibility that many office spaces will be converted to residential living areas.
Factor in low-interest rates and legislation — such as the JOBS Act of 2012 — that encourages outside investment in commercial real estate companies.
De-Centralization of the Manhattan Economy
Currently, the New York economy is concentrated in two main areas: Lower Manhattan and Midtown Manhattan. Collectively, these two neighborhoods generate more than a billion dollars of economic activity every day. However, with more people working from remote locations, it is clear that the long-standing premiums placed on these areas will likely begin to wane.
Much of the capital (financial, human, developmental, etc.) that is concentrated in these two neighborhoods will likely be redirected elsewhere around the city.
Even before the pandemic, this decentralization was becoming apparent, particularly in Downtown Brooklyn (the third-largest business district), Hudson Yards, and even some parts of Long Island.
If it is not physically necessary for a company to be based in Midtown Manhattan, as many have long believed it is, these companies will probably try to avoid the premium price of real estate.
New Transportation Trends
The Pew study also revealed that more than half (54 percent) of people working from home would like to make that change permanent. If people are living and working in dramatically different ways, the way they move about the city will also likely change.
Changes in transportation have always directly influenced real estate values, both in positive and negative directions. Properties near green spaces—especially those conducive to biking—will likely increase in value. Properties that were typically expensive due to their proximity to major transport hubs (like Grand Central) will likely experience price stagnation.
Also, with fewer people commuting on a daily basis, the value of parking garages and related structures will likely decrease.
Collaborative Workplaces
Across the nation, the work-from-home revolution has helped spur a strong rise in collaborative workspaces. When a company only needs an office for a fraction of the time, they will often share the space with other companies. That reduces total costs. Companies like WeWork, The Yard, Convene and Serendipity Labs embody this business model.
The flexible workspace model may attract businesses that previously felt "priced out" of expensive New York real estate. This is especially true for companies that are in the city's broader periphery. That includes New Jersey, Connecticut, Yonkers, and the rest of Long Island.
Conclusion
The work-from-home revolution has changed the lives of many New Yorkers. There are still many factors that need to be considered, but the connection between this broader movement and commercial property values should not be overlooked.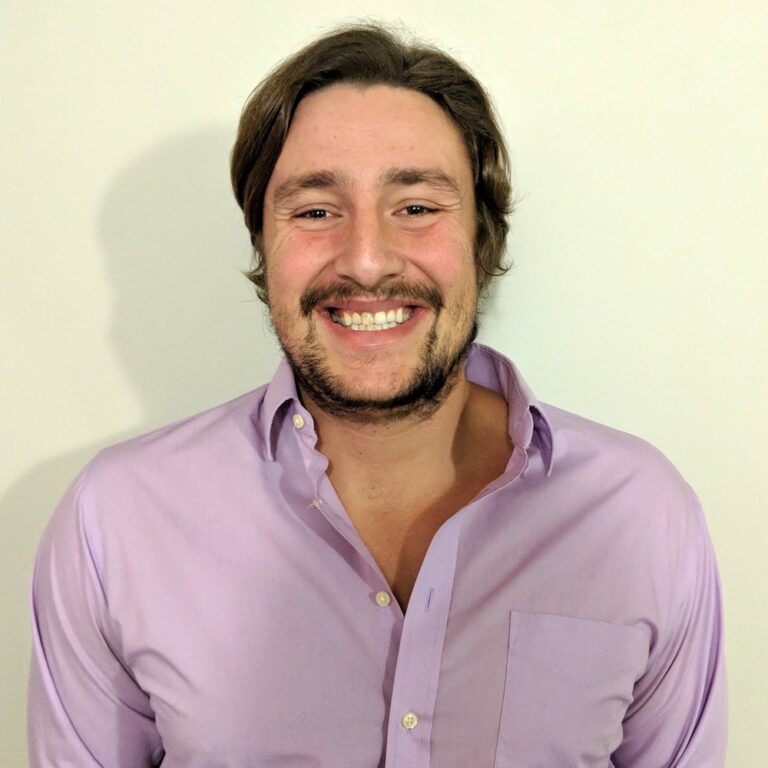 Andrew is a freelance writer that primarily focuses on real estate and finance topics. He graduated from the University of Colorado with degrees in Finance and Political Science and has since worked in the real estate, life insurance, and digital marketing industries. When he is not writing, Andrew enjoys skiing, playing piano, painting, and spending time with his wife (Maggie) and cat (Crow).