Hell's Kitchen Basics
Welcome to Hell's Kitchen, the active residential neighborhood full of fun and adventure! When people think of Hell's Kitchen, they might think of Batman's Gotham City—they share some visual similarities, after all. But the area's buzzy atmosphere is nothing like Gotham! Hell's Kitchen is close to Broadway, Central Park, and many other popular tourist destinations. The bars and restaurants of the area are super welcoming, and the neighborhood is constantly improving, despite a tumultuous past.
History of Hell's Kitchen
Hell's Kitchen, like much of the city above 14th street, was mostly farmland until the mid-1800s. The city faced a population explosion during this time, and the addition of railroads in the area, along with new construction, helped Hell's Kitchen quickly become a popular place for people to live. The area was primarily working-class immigrants who worked on the docks and railroads.
After the Civil War, the city's population exploded, especially in inexpensive areas like Hell's Kitchen. According to the book The Westies: Inside New York's Irish Mob, crime organizations popped up during prohibition and maintained control of the neighborhood after prohibition ended. The crime organizations are where the name "Hell's Kitchen" came from.
The Westies, the main crime organization in the neighborhood, was largely dismantled in the 1980s. This led to a gentrification wave that has continued to shape the neighborhood in dynamic ways. Today, Hell's Kitchen is a relatively upscale neighborhood full of LGBTQ+ bars, amazing restaurants, and some of the nicest brownstones in the city.
Theaters of Hell's Kitchen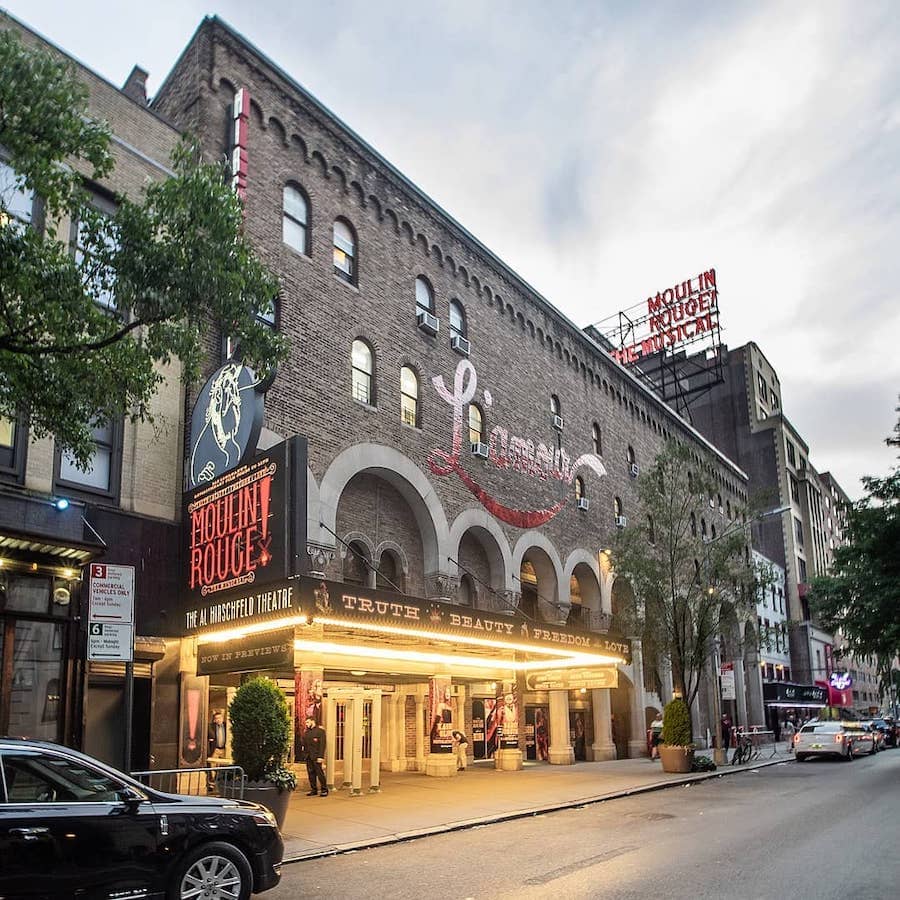 Hell's Kitchen is full of art and culture, and being right next to the Theater District means they are privy to some great performances. Some of the best theaters in the neighborhood include:
The Al Hirschfeld
The only Broadway Theater in the neighborhood, the Al Hirschfeld hosts shows like Moulin Rouge, Elf The Musical, and Kinky Boots.
Signature Theater
This off-Broadway powerhouse hosts some of the most talked about works of theater in NYC. They have several talented "in house" playwrights that showcase provocative works yearly.
Playwright's Horizons
One of the best resources for young playwrights, Playwright's Horizons is dedicated to showcasing newer voices in the industry.
New World Stages
This large venue is the place where Broadway shows go when they want the show to go on. The Broadway productions of Jersey Boys and Avenue Q found new life in this theater.
Ars Nova
This theater showcases experimental plays, musicals, and performance art. They offer up-and-coming writers many opportunities to show off their newer works.
Where to Eat in Hell's Kitchen
View this post on Instagram
Hell's Kitchen is a great place to grab a bite after a show. Some of the best restaurants in the neighborhood include:
Legacy Records ($$$)
This fine dining establishment is perfect for a fancy night on the town. Some of their best offerings include their red snapper, tajarin, and their 30-day dry-aged ribeye. They also have a vast wine list.
North River Lobster Company ($)
One of the coolest experiences in NYC, this lobster boat gives you great food, creative drinks, and an amazing tour of the Hudson River.
Briciola ($$)
This Italian restaurant and wine bar dishes out amazing meals like penne pesto e carciofi, feta e peperoni, and bietole e caprino. Many people visit this establishment just for the wine.
The Greek Kitchen ($$)
This Greek establishment is fun, bright, and delicious. They have a beautiful outdoor seating area, which guests enjoy for hours while drinking quality cocktails and eating delicacies like bronzini.
Uogashi ($$$)
This sushi restaurant is one of the best in the city, even offering a unique omakase experience for guests willing to pay a higher price. They have a considerable sake menu as well.
Bars of Hell's Kitchen
View this post on Instagram
Hell's Kitchen has a heavenly nightlife, with a ton of fun bars that stay open till all hours of the night. Some of the best in the neighborhood include:
Flaming Saddles ($$)
This country gay bar is the personification of a party bar. The bartenders lead guests in various line dances, and the happy hour menu brings in huge crowds.
Barcelona Bar ($)
This shot bar is loaded with creative concoctions based on video games, television, and literature. They even have audience participation shots for some added camaraderie.
Ardesia Wine Bar ($$)
This wine bar is extremely popular. They have wine from all over the world and offer their guests chef's choice charcuterie. They even have a wine club you can join!
On the Rocks ($$$)
This whiskey bar features some of the rarest liquors in the world. This collection makes for some interesting cocktails and tastings. They love to show off their inventory.
The Spot ($$$)
This bar is great when you want to let loose. They host an amazing drag brunch, have live music events, and host regular bingo games.
Where to Live in Hell's Kitchen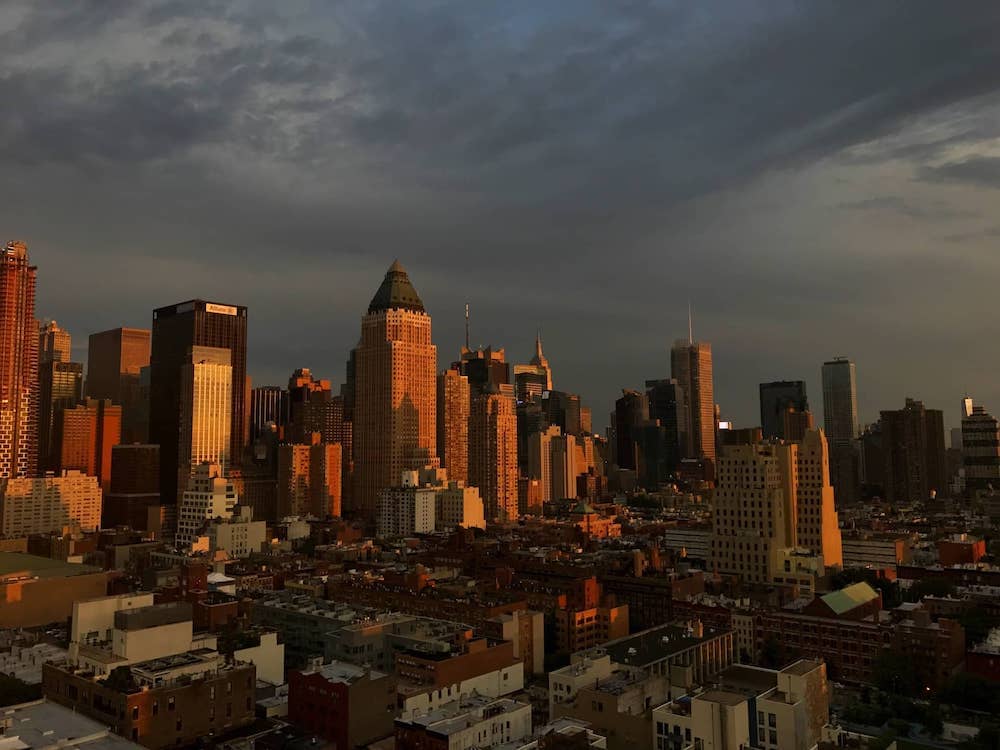 Hell's Kitchen is a very popular area for those seeking to be close to the busier parts of the city. Some of the best places to live here include:
The Max
This rental building is a waterfront paradise. This smoke-free building has a ton of amenities, including a media room and a large fitness center.
Parc Vendome
This stately condo was built in 1929 and is a protected landmark. This place has kept up with modern standards, though, even adding modern luxuries like a music and club room.
Riverbank
This red brick rental building has large apartments, many of which have private outdoor patios facing the Hudson River.
The Hit Factory
This renovated condo was originally built in 1928 and was converted from a music studio known for recording major albums from bands like The Rolling Stones.
Sky
This newer rental building is huge and takes good care of its residents via spa-like amenities. This place has a hot tub, a pool, and a media room. They also have multiple outdoor spaces for guests to enjoy.
Traveling in Hell's Kitchen
Hell's Kitchen is a really easy neighborhood to get to and navigate. The easiest ways to travel in the neighborhood include:
Trains
The New York City subway system services Hell's Kitchen rather well. The trains in the neighborhood are the A, B, C, D, E, 1, 2, and 7 trains.
Buses
There are a number of buses that service the area well. These bus lines include the M11, M12, M31, M34, M50, and M57.
Ride Shares and Bike Rentals
The streets here can be a bit congested, but ride shares are still very popular since the area is easy to navigate. There are also a few Citi Bike docking stations for your convenience.
---
Hell's Kitchen is a fun neighborhood with a lot to offer the people of New York. Though they had a rough and tumble past, this neighborhood made a quick turnaround and is now one of the most popular tourist destinations in the city. Residents love living in the area too for the art, food, and nightlife. It's not hellish at all—come here if you want a great show and a delicious bite.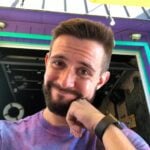 Russell is a writer and comic based in New York City. His plays have been featured at Penn State's Cultural Conversation's Festival, The NYC Thespis Festival, and Imaginarium's Inaugural Theater Festival. Follow him on TikTok and Instagram @pooleparty528