Opened in 2018, Domino Park is Williamsburg's newest waterfront park that has quickly become one of the most loved features of the neighborhood. As part of the larger renovation and restoration of the Domino Sugar Factory land, the park was the first piece of the project to be completed. The park is five acres of the eleven-acre project and had seen over two million visitors by the time the pandemic started in 2020. Now that the city is opening up again, the park is hoping to get those same numbers, especially since they played a major part in giving people a sense of comfort during the trying time.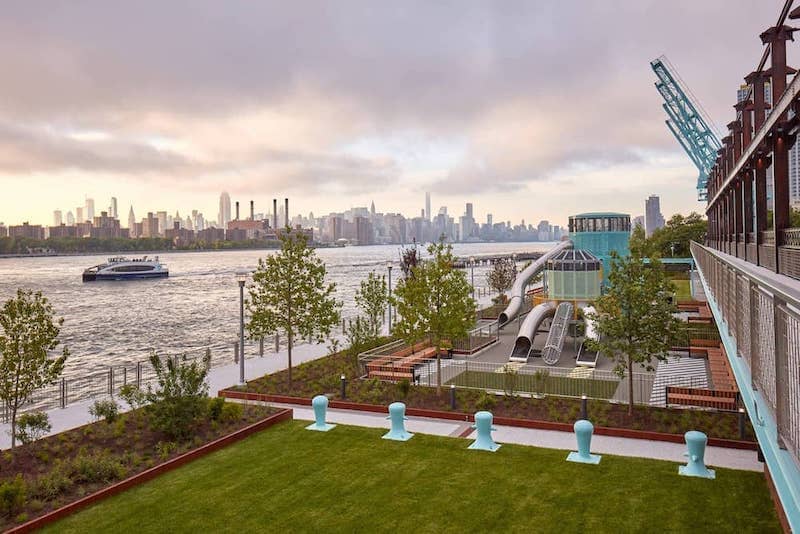 Once New York City shut down in March of 2020, Domino Park realized it'd have to make a change, not just for itself, but for the community that had just been rocked. One major contribution the park made was expanding its own composting program to help compensate for the program that the city had reduced. They also drew up social distance circles on their lawns, all of which were six feet apart. This allowed folks to visit the park in a safe way, providing a sense of normalcy during a terrible, unusual time in the city's life.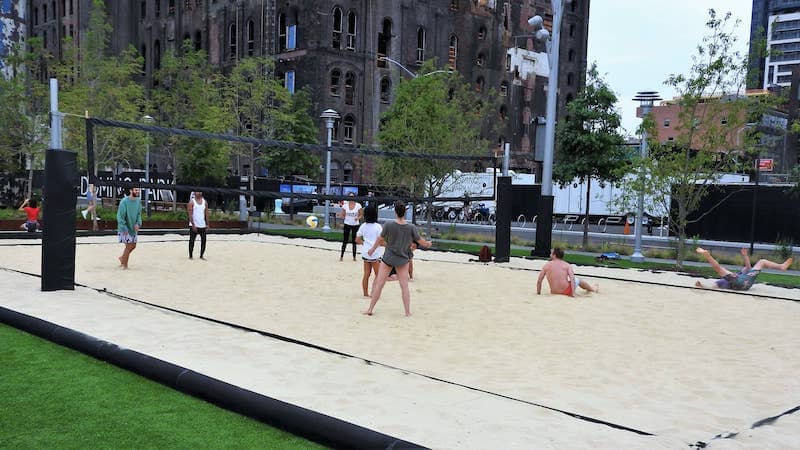 Domino Park Brooklyn Guide
Now that the city is open again, Domino Park can thrive once more. And there's a lot to do for locals and visitors alike. For athletic folks, there's a sand volleyball court, a bocce court, and fields for soccer or kickball. Kids will enjoy playing in the water features and on the playground. There's a nice dog run, and elevated platforms so people can have a nice view of the river and skyline. There's even a taco stand if you get hungry! This park is small, but mighty, and has a ton of things that families who live nearby can enjoy.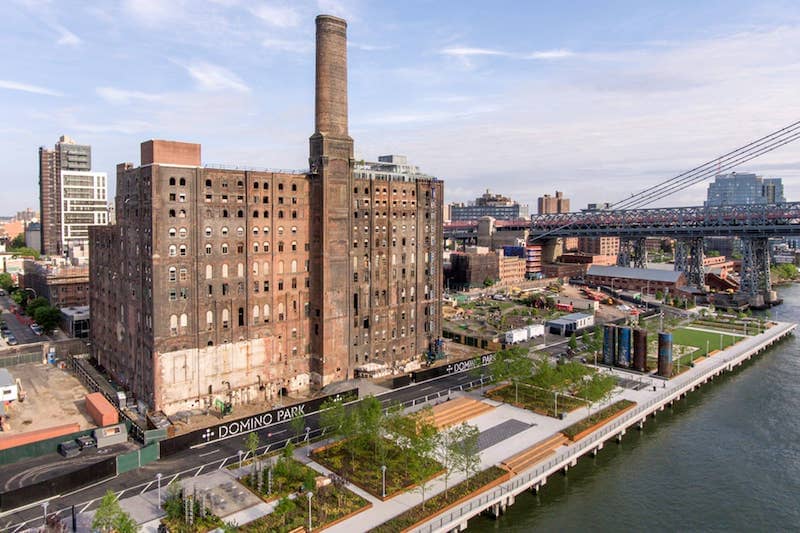 Fans of history will be happy to know that odes to the sugar factory are still around. Four syrup collection tanks stand tall there, a shrine to the industrial roots of the area. Aside from those, there's an Artifact Walk, which is an elevated walkway that showcases various factory equipment that have been left behind and restored. This walkway is over five blocks, and definitely has some of the best views of the Manhattan skyline. A must see on a nice, sunny day, or a romantic spot should you want to see a beautiful sunset.
New York City is known for its parks, some of which are over one hundred years old. Even though Domino Park is newer and smaller than its brethren, it has nonetheless made its mark on New York Park culture. The park gets many visitors every day, and will soon hit the two million mark they reached before the pandemic swept the nation. People love going to a park on a beautiful summer day, and Domino Park is no exception. Domino Park is just off the Williamsburg Bridge, and easily accessed via the Bedford L stop and the Metropolitan G stop. Take a trip there today!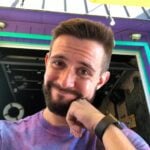 Russell is a writer and comic based in New York City. His plays have been featured at Penn State's Cultural Conversation's Festival, The NYC Thespis Festival, and Imaginarium's Inaugural Theater Festival. Follow him on TikTok and Instagram @pooleparty528