My name is Natalie, and I have celiac disease. What is celiac disease, you ask? Celiac disease is an autoimmune disorder that renders the sufferer unable to ingest gluten.
When someone with celiac disease ingests gluten, their body attacks itself (thanks a lot, body) and damages the tiny, fingerlike projections lining the intestines called villi. Villi are responsible for absorbing nutrients and properly distributing them throughout the bloodstream.
Ingesting gluten makes most celiacs incredibly sick (some celiacs are asymptomatic) and damages their body in a way that can have serious long-term health consequences.
All celiacs are harmed by ingesting gluten. Negative consequences of ingesting gluten with celiac disease include developing secondary autoimmune disorders, nutrient deficiency, and cancer, just to name a few.
People with celiac disease have to be vigilant about gluten, and this includes minimizing the risk of cross-contamination.
For someone with celiac disease, simply eating food that doesn't contain gluten isn't enough — most celiacs also can't eat food that has come into contact with or has even been cooked on the same surface as gluten-containing food.
Even a tiny crumb of normal bread is enough to make most celiacs ill. For people with celiac disease, finding safe places to eat can be a nightmare. 
Now, everyone knows that New York City has an amazing array of restaurants. Manhattan, specifically, is home to some of the most famous restaurants in America: ABC Kitchen, Gramercy Tavern, and Katz Delicatessen, just to name a few. But for those of us with celiac disease, finding a safe place to eat can be tricky.
But not to worry fellow celiacs — I've got your back. I scoured Instagram and the "Find Me Gluten-Free" app to find these four celiac-safe places to eat in Manhattan. I advise you to do your own research and make decisions that are best for you, but I personally, would feel comfortable eating at any of the four restaurants listed below. So without further ado, allons-y, foodies! 
Rubirosa — 235 Mulberry St. New York, NY 10012
Rubirosa is a family-owned, Italian-American restaurant and pizzeria, situated close to the popular 75 Kenmare Street condominium building in Nolita. Run by Aj Pappalardo, Rubirosa features a menu of Italian-American classics, including fresh, in-house made pastas. Their gluten-free menu features many items typically off-limits to celiacs: pizza, fried mozzarella sticks, chicken parmigiano, and several types of gluten-free pasta.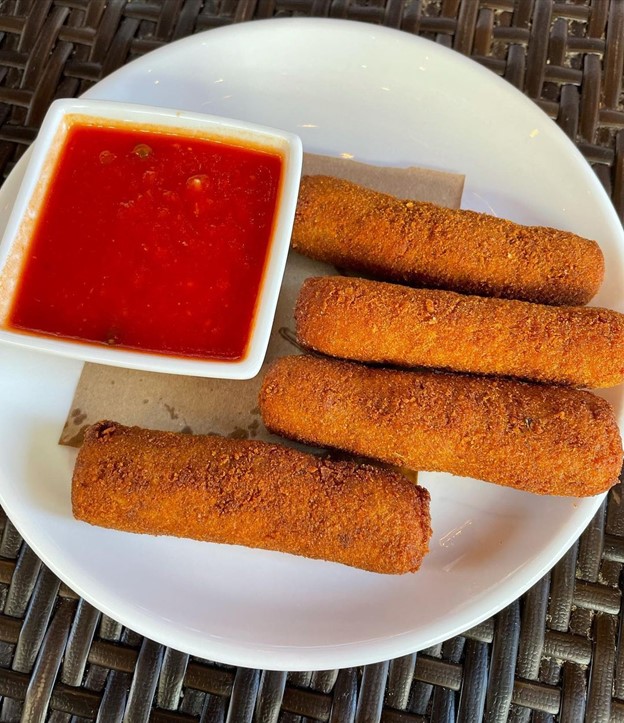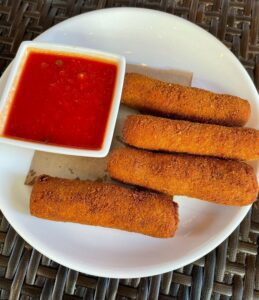 Posh Pop Bakeshop — 192 Bleecker St. New York, NY 10012
Most celiacs will tell you that some of the things they miss the most about eating gluten-containing foods are sweets: cakes, cupcakes, cookies, brownies… you get the point. When visiting Manhattan, visiting Posh Pop Bakeshop is a MUST for anyone with celiac disease. Heck, even people without celiac disease need to see these baked goodies.
Posh Pop Bakeshop is a dedicated gluten-free bakery, meaning they don't use any gluten-containing ingredients in any of their recipes. Zero gluten. Nada. Zip. Zilch. They regularly release clever, seasonal goodies and always carry their staples of cookies, brownies, and much more. They also ship nationwide, so if you aren't in Manhattan, fear not — you can still enjoy their incredible desserts.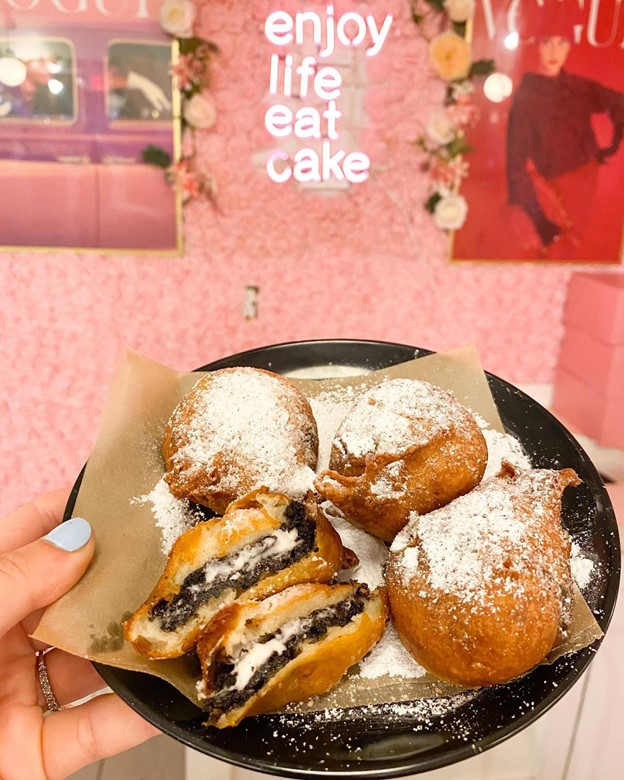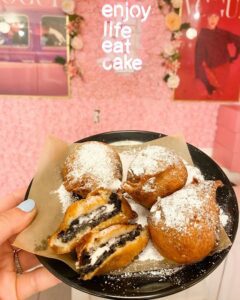 Senza Gluten — 206 Sullivan St. New York, NY 10012
Gluten-free is the name of the game at Senza Gluten. (Like, literally. "Senza gluten" is Italian for "gluten-free.") This Italian restaurant is a 100% dedicated gluten-free restaurant, making it safe for celiacs. From pasta e fagioli soup to calamari fritti, everything at Senza Gluten is safe for celiacs to eat. They even have a bread basket. A bread basket, y'all! If you have celiac disease, you know what a big deal this is.
 The Expat — 64 Tiemann Place New York, NY 10027
Rated 5 stars on the "Find Me Gluten Free" app, The Expat is a Southeast Asian gastropub. They have an extensive menu of delicious food and craft cocktails. While not a dedicated gluten-free facility, their menu touts a plethora of gluten-free options like crispy curried tofu bites, Singapore noodles, sauteed bok choy with garlic, Thai yellow curry with chicken/jackfruit, and much more. It's tough to find good, gluten-free Asian food and The Expat has so much to choose from. Their menu is also noted with a "GFF" for items that aren't inherently gluten-free, but can be prepared that way.
"Staff are knowledgeable about gluten-free food and celiac disease and were good about cross-contamination! Plus the food was amazing! Highly recommend" – Emily, Find Me GF Review
---
So there you have it, friends! Whether you're a celiac who's Manhattan-bound or a native New Yorker recently diagnosed with celiac disease, check out these 5 Manhattan restaurants and, if they meet your safety standards, give 'em a try.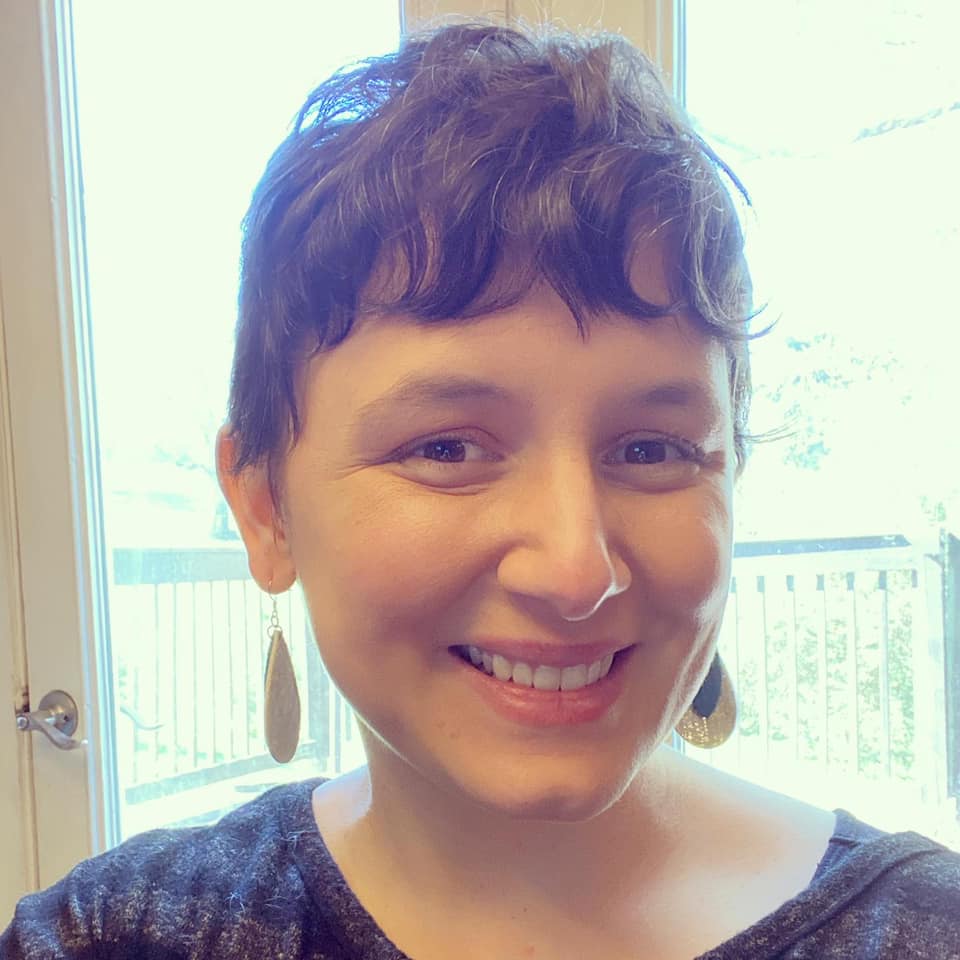 Natalie Anastasia is a freelance writer and digital marketer. Her work has appeared on NOOGAtoday, Zillion, Giddy, and WebBabyShower.