There is truly nothing in this world like a bottomless boozy brunch. The combination of eggs benedict with mimosa after mimosa is simply exquisite. You can share this moment with anyone and have a great time. For example, friends, family, a partner, your co-workers… Even a first date has the potential for great success at a bottomless brunch. Luckily, New York City is not shy about the idea of an endless amount of drinks for a fee. There are a plethora of fantastic spots all over Manhattan that can provide you and your party with a real bang for your buck. 
Writers at Delish provided a list of unspoken 'rules' of  Bottomless Brunch which we felt was important to include before we got into the best restaurants.
Don't make plans afterward as you will be full and most certainly drunk.

Arrive on time because with most bottomless brunch places you will have an allocated time period and they will not allow you to go over no matter what. The restaurants have other people who also want their turn at boozy brunch!

People get crazy when they're drunk and that's okay, but do not be disrespectful. Keep you and your party under control out of consideration for others.

With every refill of your alcoholic beverage, make sure you are also refilling your water, and drinking it. It is easy to become dehydrated during your stay which is only a recipe for disaster. You know what we're talking about.

Most importantly, have fun. Bottomless brunch is always an event and a half, so be ready to get full and have a great time. 
With that being said, read on for our recommendations on the best boozy brunch deals!
Best NYC Boozy Brunch Deals
1.) The Crooked Knife – 232 W 14th Street
View this post on Instagram
Located in Chelsea (with two other locations), The Crooked Knife is one of our favorite spots. With the option for both indoor and outdoor seating, The Crooked Knife is a perfect spot for the approaching warm weather. For a party of 7-14 guests you must fill out a form on their website, but otherwise, you can call or go online to make a reservation. You can sit for a total of 90 minutes and for $47 per person you get an entrée of choice and unlimited Bloody Mary's or Mimosas. Residents living in Chelsea sure have it good. 
2.) Añejo – 301 Church Street
View this post on Instagram
You can never go wrong doing bottomless brunch with a modern Mexican twist. Añejo, located on the lower west side of Manhattan, offers their customers a deal you do not want to miss. For $55/person you get 90 minutes at a table, traditional guacamole and salsa to share with a side of coconut French toast, a brunch entrée of your choice, and unlimited brunch cocktails: Blanco Margarita, Bloody Maria, Mimosa, or Sangria. Your entire party must participate in the bottomless brunch and there is a five card maximum. To make a reservation, you can call them at (212) 920 – 6270. 

3.) Carroll Place – 157 Bleecker Street
View this post on Instagram
This Italian-American wine bar and gastropub joint near Washington Square Park is a true fan favorite. Carroll Place has nothing but raving reviews with a particular affinity for their bottomless brunch. For a party of 8 or more, you get 90 minutes of unlimited brunch drinks (Mimosa, Bellini, Bloody Mary, Rose Sangria), 2 starters (with any additional items at $3 per person), 3 main dishes (with any additional items at $5 per person), and dessert all for $38 per person. If you have a party of less than 8, you can get bottomless drinks for 90 minutes and any entrée for $28 per person. With such a delicious menu, this price is hard to beat. 
4.) Pig and Khao – 68 Clinton Street
View this post on Instagram
A Filipino-Thai fusion brunch with bottomless mimosas. That should be enough to have you sprinting there right this moment. Located in the Lower East Side, Pig and Khao offers a mouth-watering brunch menu with the choice of bottomless mimosas for 90 minutes. For $18 you get unlimited drinks with a handful of flavors: orange, lychee, mango, and peach. Their deal does not include an entrée, just drinks. It is important to take note of the fact that they stop taking orders at 3 PM and the cutoff for bottomless mimosas is 4 PM. 
5.) 1803 NYC – 82 Reade Street
View this post on Instagram
This little spot in the Financial District provides its customers with an authentic New Orleans experience. The second you walk through their doors you will forget that you are in Manhattan and feel as if you have traveled to the bustling and bright city in Louisiana. Between the atmosphere and food they serve, 1803 NYC prides itself on its delicious Cajun-Creole adventure. Every Saturday and Sunday from 12 PM – 4 PM you can choose from their brunch menu where they offer alcoholic pitchers for $35 during brunch. Whereas this is not a traditional bottomless brunch, with enough people it could become bottomless very quickly. 
6.) Isabelle's NYC – 245 Park Ave Street
View this post on Instagram
Isabelle's Osteria is a lovely little Italian spot located in the Flatiron neighborhood. Serving a wide array of Italian favorites, Isabelle's also does $19 unlimited Bellini every Sunday. The Bellini paired with their brunch menu is absolutely mouth-watering. With rave reviews across the board, we highly recommend reserving a Sunday brunch meal here as soon as possible. 
7.) Tasca  – 505 Columbus Avenue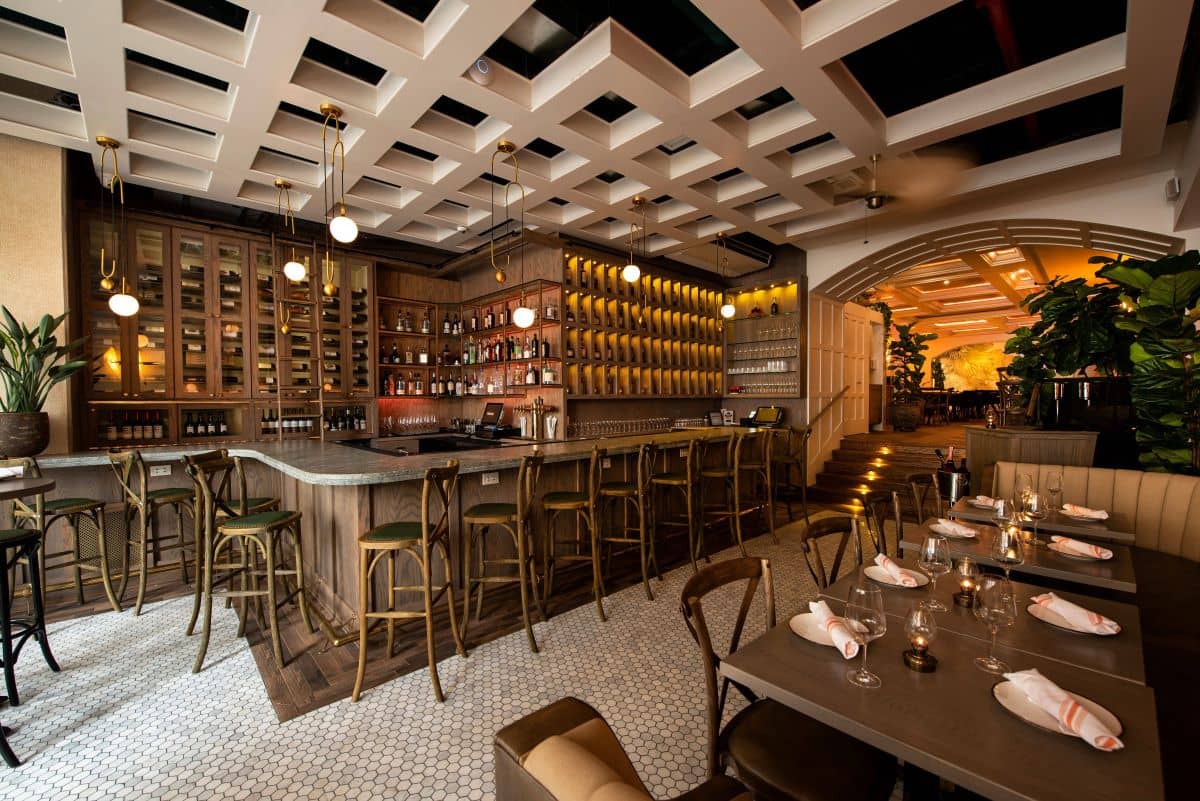 If you're looking for a great bottomless brunch deal on the Upper West Side, be sure to swing around Tasca. This restaurant combines flavors from Spain, Cuba, the Dominican Republic, and Puerto Rico. For just $25, you'll get your choice of a delicious appetizer and entrée. We highly recommend the Huevos Gitanos, a dish with baked Gypsy eggs, potatoes, spinach, chorizo, Serrano ham, pepper & onion, and tomato sofrito. For something sweet, try the Torrija, a Spanish-style French toast, instead! Enjoy bottomless red sangria for an additional $15 (for 90 minutes)—or upgrade to premium Bloody Mary or Cava Mimosa for an additional $10.