As the second-largest public employer in the country, edged out only by Walmart, Amazon boasts more than 1.1 million workers across the United States. In recent years, especially since the onset of the COVID-19 pandemic, Amazon has developed a reputation for promoting a gruelingly stressful work environment—and for cracking down hard on any employees who attempt to unionize in the hopes of remedying their working conditions.
However, a recent union vote in Staten Island surprised skeptics and Amazon's well-funded union-busting initiatives and turned the tables on this online retail giant. In the wake of last week's historic victory for the Amazon Labor Union, experts are training a close eye on the circumstances that led to their success even as they look ahead to what this might mean for the future of unionization efforts at other Amazon facilities.
How Did the Vote Unfold?
Following a five-day voting period that began on March 25th, the employees of the JFK8 Amazon fulfillment warehouse on Staten Island made the decision to unionize under the new grassroots Amazon Labor Union. This marks the first-ever successful unionization effort at an Amazon facility after more than two decades of failed organization attempts by Amazon employees. While a major stepping stone in this regard, the union only represents workers at the JFK8 warehouse, and any collective bargaining agreements made between Amazon and the ALU will not extend to other Amazon facilities.
Why Did the Vote Happen?
Unionization efforts were largely driven by workers' unhappiness with the exploitative working conditions faced by employees at the JFK8 warehouse. In a 2021 investigation conducted at JFK8 during the height of the pandemic, the New York Times found that warehouse workers were apprehensive about the lack of transparency regarding the number of Covid cases present within the facility and frustrated by the company's obsession with tracking their productivity every minute of every shift.
Many workers also expressed their dissatisfaction with Amazon's method of organizing its employees. The automated systems used by the company to plan work schedules often lack the flexibility to accommodate other aspects of workers' lives and sometimes lead to misreported attendance, accidental firings, and incorrectly-distributed benefits. Amazon's business model also restricts the ability of hourly workers to advance into a management track, meaning that opportunities for promotion are limited.
As a result of these practices, many of which are practiced at other Amazon facilities across the country, the company faces staggeringly high turnover rates—up to 150% per year. (For context, the SHRM Human Capital Benchmarking Report found that the average employee turnover rate across the country is about 18%.) This lack of continuity only leads to an even more stressful and inconsistent work environment.
What Are Workers Hoping to Get from the Vote?
The Amazon Labor Union has outlined eight immediate demands regarding changes to Amazon policies, many of which concern working conditions and employee health and safety. The demands also touch on wage increases, the handling of promotions, and curbing Amazon's notorious union-busting practices.
How Was the ALU Organized?
One of the men who founded the Amazon Labor Union first learned of Amazon's anti-union policies the hard way. In late March 2020, Amazon employee Christian Smalls organized a walkout at the JFK8 warehouse in protest of Amazon's mishandling of employee safety concerns during the first weeks of the Covid-19 virus' onslaught. Smalls was fired shortly after the walkout in what he believes was a clear act of retaliation.
Following his termination, Smalls teamed up with his friend Derrick Palmer, another warehouse worker, to found the Amazon Labor Union. The ALU made use of its close connections with other current Amazon employees to spread the word of their unionization efforts while making use of grassroots initiatives such as bringing workers homemade ziti and empanadas, posting about collective bargaining on TikTok, and turning Staten Island bus stops frequented by employees into outreach centers for union discussions.
What Challenges Did the ALU Face?
As a new and independent union, the ALU was outspent at every turn. While Amazon sank more than $4.3 million into contracting anti-union firms last year, the ALU relied on donations to their GoFundMe campaign (which sits at a total of $246,970 at the time of publishing). The union-busters hired by Amazon descended on the JFK8 warehouse in droves as the union vote drew nearer, even as the company held anti-union "captive audience" meetings that employees were required to attend and filled employee break rooms with anti-union pamphlets.
Another obstacle encountered by the ALU was their relative lack of experience. While the group had initially hoped to hold the union vote in the fall of 2021, they were forced to withdraw their initial petition after the National Labor Relations Board determined that they lacked the necessary number of signatures to prove that employees truly wished for a union vote. Their second petition, however, was accepted.
What Made the ALU Successful?
While many were at first skeptical that the ALU could succeed where more established unions had failed, ALU organizers consider their grassroots nature to be the secret to their success. Rather than importing professional union representatives, who would have their work cut out for them in earning workers' trust, the ALU was able to engage with employees as coworkers and peers. This boots-on-the-ground approach allowed them to have a more open dialogue with the voting workers and more closely tailor their demands to the actual needs of current employees.
How Does the Staten Island Vote Differ from Unionization Efforts Elsewhere?
There are several other factors that may have contributed to the success of the unionization vote at JFK8 in Staten Island. For example, public opinion has grown more sympathetic to workers' rights and unions in general in the wake of the Covid-19 pandemic. Another key element might be the location of the warehouse—as well as the associated political demographics.
A similar precedent-setting vote held in spring 2021 at an Amazon warehouse in Bessemer, Alabama would have resulted in warehouse workers joining the well-established Retail, Wholesale and Department Store Union, but ultimately ended in defeat. (A new vote, ordered by the National Labor Relations Board due to inappropriate interference from Amazon in the initial election, resulted in another loss and is currently being contested.)
Union membership is much lower in Alabama, where 5.9% of workers statewide are represented by a union, than in the state of New York, where 22.2% of workers are union members. New York has voted blue in every presidential election since 1988, while Alabama has been solidly red since 1980. And while Staten Island itself is something of a Republican bastion, with voters overwhelmingly casting their ballots for Donald Trump in 2016 and 2020, many employees commute from other, more liberal neighborhoods in the city.
ALU organizers are optimistic that their efforts will pave the way for unions to be established at other Amazon warehouses across the country and hope that their novel tactics will prove useful even in areas that have historically been less welcoming to unionization.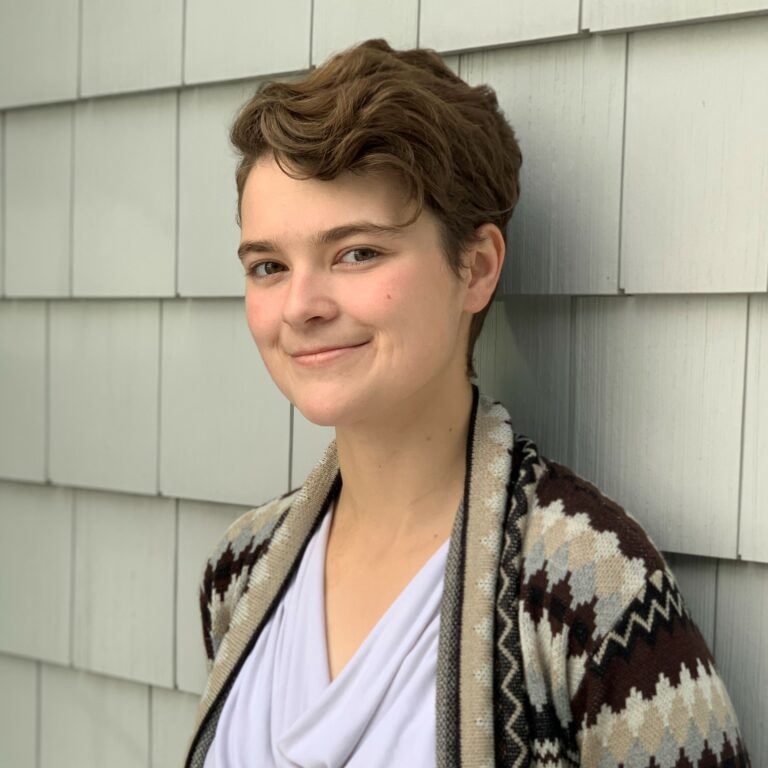 Sophie McIntosh is a Brooklyn-based writer and dramaturg hailing from Sun Prairie, Wisconsin. Her plays have been produced by Imaginarium Theatre Company, Platform Production Company, and in the Boston Theater Marathon. Check out more of her work at sophiemcintoshwrites.com!