They say "what goes around, comes around" and that trends never die. They just cycle in endless loops. This is true for most things in art, fashion, design, and music. Architecture is a combination of all four.
Brutalism is the style that has come back around — a trend that keeps recurring. 
Its dominant rise in the 1960s and 1970s saw icons of brutalist architecture constructed across Europe and North America. They ranged from the classic Barbican Estate in Central London to The Met Breuer in Manhattan.
But many considered brutalism to be too cold, ugly, and austere. As a result, the trend fizzled.
What is Brutalism?
Brutalism is a style with an emphasis on construction, materials, and textures, often producing expressive forms and shapes. It relies on the use of reinforced concrete and steel, creating eerily utilitarian forms and shapes — a clear break from the aesthetic elements commonly found in the architectural tradition and considered inherently brutal (hence the name).
But the term "brutalism" actually derives its roots from the French term "beton brut" which translates to "raw concrete."
Given this apt name, it doesn't come as a surprise that proponents of brutalism have embraced its harsh outlines and simplistic inventiveness., 
Origins of Brutalism
Brutalism's roots stem from the Swiss-French architect Le Corbusier and his 1952 Marseilles apartment house the Unite d'Habitation. He designed his first project in over ten years with the goal of housing for the working class.
As a result, the massive building used "beton brut" since the planned steel frame was too expensive. Inside the rough concrete exterior with a distinct lack of decorative elements, the apartment complex included a pool, running track, book store and restaurant to offset its stark exterior.
Brutalism subsequently spread across Europe for large-scale housing apartments, government buildings, and other state-sponsored initiatives.
The style, once blasted as "cheap" and "oppressive," found its way into New York architecture during the 1960s and 1970s. And, in recent years, there has been a resurgence of brutalism appreciation. A quick Twitter search will provide hundreds of thousands of images posted by individuals and groups extolling the architectural style and legacy of brutalism.
Here are five iconic brutalist structures that changed New York City architecture:
1. The Met Breuer
Location: 945 Madison Ave
Year built: 1966
Architect: Marcel Breuer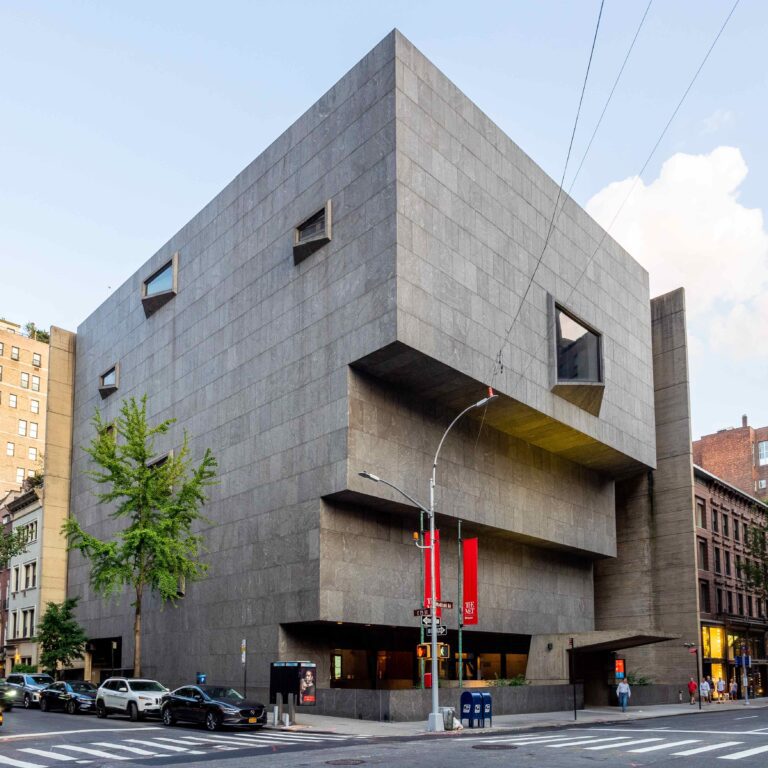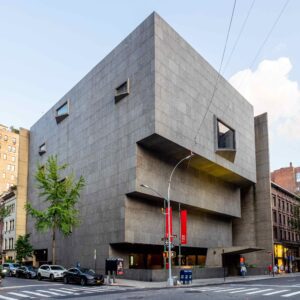 While it has held some of the most iconic art pieces in history, this quintessential icon of brutalism remains the true art piece. A crazy spiral ziggurat of concrete and granite, the Met Breuer is undoubtedly one of the most unique buildings in Manhattan. Critics derided the building when it opened in 1966 as the Whitney Museum of American Art.
In June 2020, the museum announced it would close permanently. The move came on the heels of a temporary shutdown in March 2020 as a result of the Covid-19 pandemic.
The Met Breuer, no longer a museum, remains a monument to rich brutalist history and a must-see building in New York's Upper East Side. 
2. The Solomon R. Guggenheim Museum 
Location: 1071 5th Ave
Year built: 1959
Architect: Frank Lloyd Wright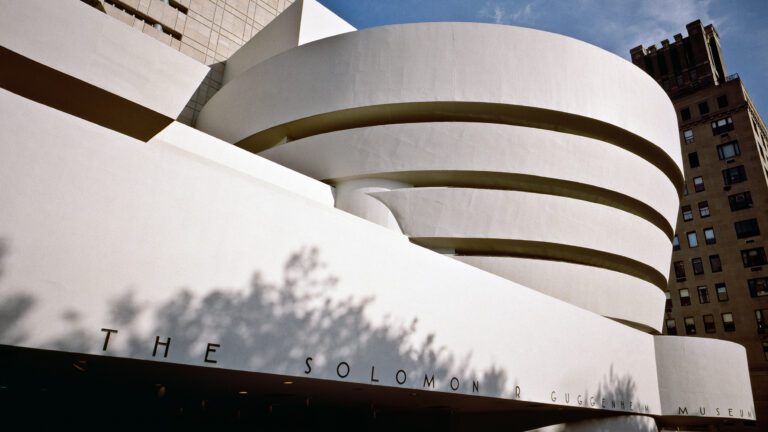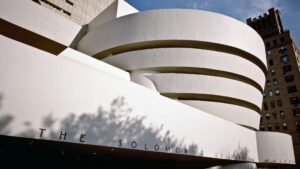 The Guggenheim is undoubtedly one of the most well-known and widely appreciated brutalist pieces in history. Nestled on the East side of Manhattan (across the street from the Jaqueline Kennedy Onasis Reservoir), this stunning design has nevertheless been the subject of controversy.
In 1943, developers commissioned Franklin Lloyd Wright to design a new museum as a "temple of spirit, a monument!" However, the museum was not built until sixteen years later, delayed for a variety of reasons including modifications to the design, misjudgment of construction costs, as well as the death of Guggenheim himself. 
Almost as soon as this building was constructed, it was recognized as an icon — not only of brutalism — but of all architecture. Its spectacular spiral ramp, stunning curves, and domed skylight make for one of the most recognizable and distinctive buildings ever created. 
3. The Kips Bay Plaza
Location: 333 E 30th St
Year built: 1960, 1965
Architect:  I.M. Pei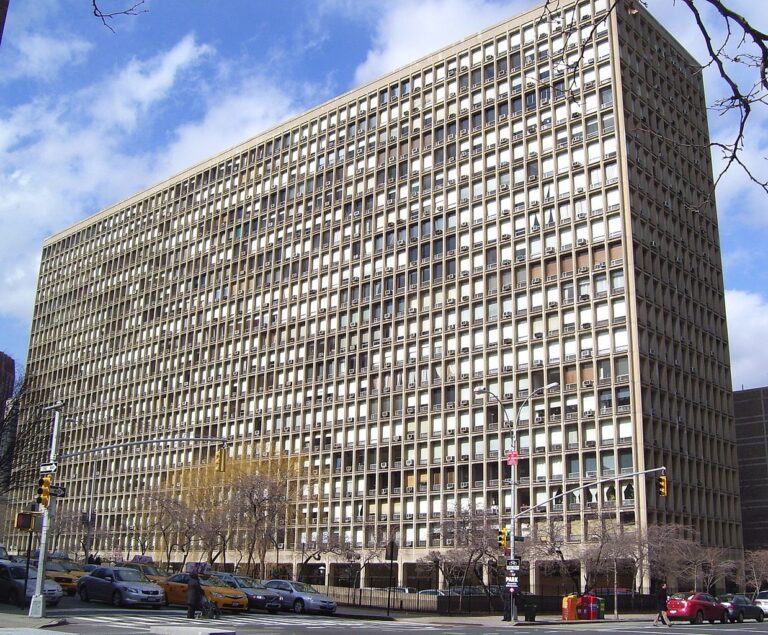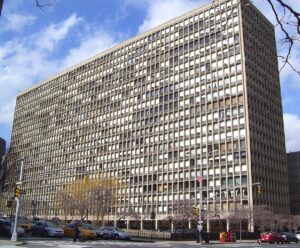 Pei, a renowned architect, designed this brutalist structure with two 20-story towers separated by a three-acre park. Middle-income residents occupied the long slab towers before they were converted into condos in the 1980s.
The concrete towers have deeply recessed windows which Pei designed as a rebuttal to the "punch out windows" of Peter Cooper Village. Each apartment has unusually high ceilings, ample living areas, and plentiful natural light, thanks in large part to the sturdy concrete of the brutalist style. Today, the two towers and manicured plazas are considered one of the finest implementations of Le Corbusier's "Towers in a Park" city planning concept.
4. The Ford Foundation Building
Location: 321 East 42nd St.
Year built: 1967
Architect: Kevin Roche, John Dinkeloo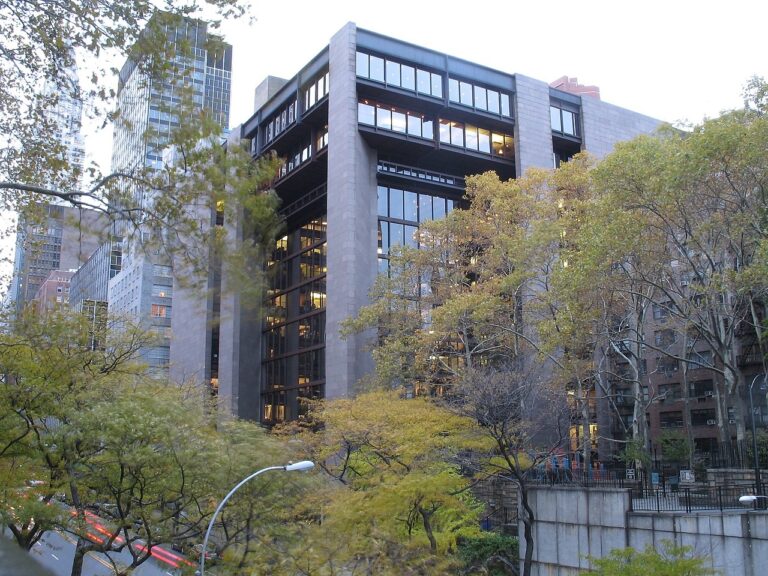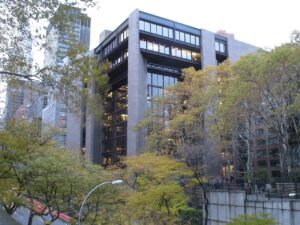 This Midtown East/Tudor City building, commissioned by Henry Ford, has a 12 story, first-of-its-kind enclosed atrium. In true brutalist style, the building features glass, granite, and steel which covers the large blank walls. 
Becoming the headquarters of the Ford Foundation, the building has undergone renovations to reflect the foundation's legacy and ideals, including a public-use atrium and all modes of personal transportation instead of only stairs. 
5. The Chatham Towers
Location: 170 Park Row
Year built: 1964
Architect: Kelly & Gruzen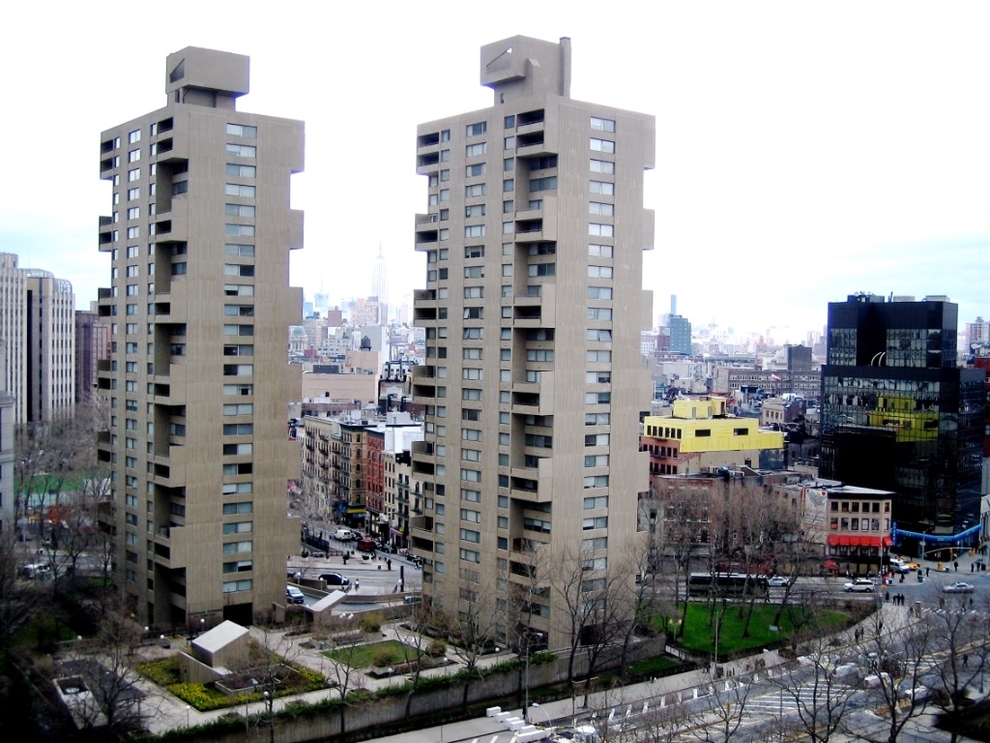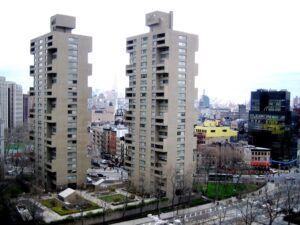 The 25-story Chatham Towers were built on one of the last remaining blocks of the notorious Five Points. They exemplified the slum clearing project of Robert Moses that radically changed certain areas of Manhattan. For example, the two-acre site is responsible for the destruction of 32 low-income housing buildings and replaced with upper-middle-class apartments. 
The Chatham Towers welcomed many firsts for NYCHA structures, including more luxury amenities. Large spacious windows provide ample light and the cutting edge look broke the institutional style of subsidized housing. Despite Moses' problematic involvement, today the Chatham Towers stand over Manhattan as a monument of brutalism.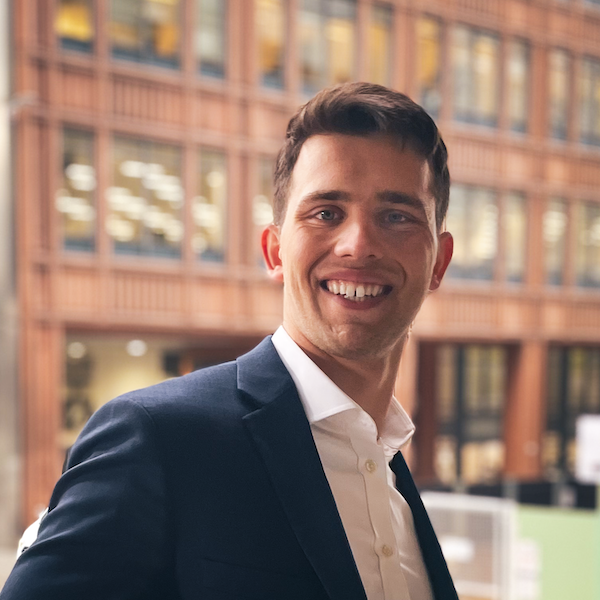 Luke Button is a writer, marketer, and content creator. He is passionate about tech, brand building, self-improvement, and the future of work. Luke's work has reached #1 on Hacker News multiple times, been read aloud in the House of Commons, and is featured in Business Insider and Entrepreneur.