The New York Times just reported that NY Governor Kathy Hochul has announced that her new pick for Lieutenant Governor is Antonio Delgado, after working so diligently to make sure a new pick was even possible. The news comes as somewhat of a surprise, since prior coverage informed stated that unless former Lieutenant Brian Benjamin, who resigned "temporarily" amidst a bribery scandal last month, ran for another office or died, could not be removed from the ballot this late in the game. 
What Happened?
Apparently, Governor Hochul has been working double-time to restore sanity to her own tattered campaign. The shocking arrest of the man she first appointed to the position, Brian Benjamin, who is currently awaiting trial for federal corruption involving bribery and fraud, threatened to derail her chance of gaining the confidence of NYC voters in the primaries less than two months away. 
While Hochul hired a team of professionals and lawyers to help her find and vet a solid candidate for a replacement, she leveraged her considerable political weight to have special legislation pushed through that would allow Mr. Benjamin to be removed from the ballot and Delgado added. Unfortunately, this move was seen by Republicans, as well as some Democrats, as "underhanded", and could cost her some prior support. How much or how little this might impact what was seen as her strong chance for the win remains to be seen. 
Who Is Delgado?
If you're a local, you may not know who Antonio Delgado is – and don't be surprised if you begin to be impressed. Mr. Delgado has been serving the Central Hudson Valley, or 19th District, in his Congressional seat, since 2019 and is considered one of the most modest Democrats in the House of Representatives. He is a former corporate lawyer and a Rhodes Scholar and has been elected twice in one of the most coveted, competitive swing districts in the nation. Delgado additionally comes with his own $6 million in campaign funding and a reputation for being a terrific fundraiser. 
Delgado identifies as "Afro-Latino," making him a shrewd political choice for Hochul. Back in 2018, when Delgado was up for election to the House, the G.O.P. attempted to mock him in an advertising campaign strategy that involved interspersing his own advertising with clips of him rapping as "A.D. the Voice" from a decade prior during a brief stint at a career as a rapper. The clips used were, of course, lines without context – meant to make Delgado look foolish and "un-American." In fact, one of the big "draws" which worked in his favor with Hochul was the fact that he had already endured extensive background checking and came out unscathed. 
Antonio Delgado is also a Harvard graduate originally from Rhinebeck, is 45 years old, and is married with two children. In 2018 he was quoted as saying, "We are at each other's throats right now in this country. There is a degree of partisanship and chaos, ugliness and nastiness, the likes of which I don't think I've seen.". One wonders what Mr. Delgado thinks today. We shall see how it goes in the primaries, but for now, it looks like Governor Hochul has made a wise choice.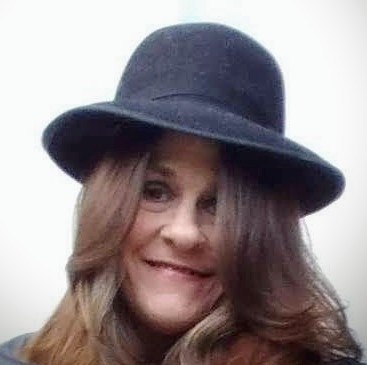 Rochelle Harris is a passionate writer originally from Phoenix, AZ. who credits her success to integrity and determination. She has a great sense of humor, loves music and her family, and writes fiction and poetry in her spare time. She is excited about the New York experience and lifestyle! Follow Rochelle on Twitter at @LinguisticAnRky or get in touch at [email protected]